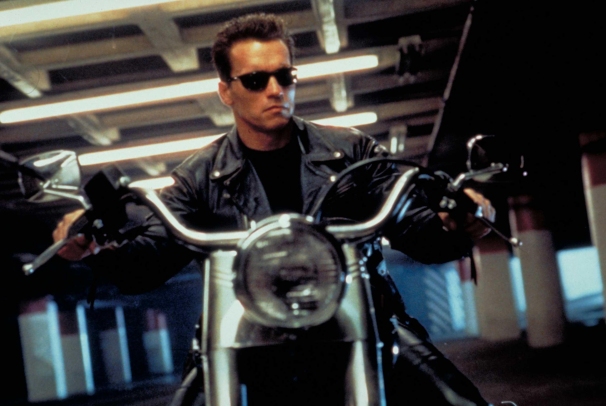 If you thought Arnold Schwarzenegger's greatest role was in Terminator, then you should make your way to Milwaukee: The Harley-Davidson Museum has acquired one of the few surviving 1990 Harley-Davidson Fat Boy motorcycles used in the filming of Terminator 2: Judgement Day.
At the time of filming, the Fat Boy was one of Harley-Davidson's newest models, and the one now in the Museum's permanent collection was ridden by Arnold Schwarzenegger in the 1991 action classic.
"Terminator 2 is an iconic film and a celebrated piece of pop culture history," said Jim Fricke, Curatorial director of the Harley-Davidson Museum. "This motorcycle arguably played one of the most significant film roles in Harley-Davidson's history, and we're thrilled it has found its permanent home here at the Museum, where it will be preserved for future generations."
The bike, which still shows significant production wear from filming, joins a collection of more than 450 motorcycles and thousands of other artifacts housed at the museum in the Harley-Davidson archives. More information on when the bike will be on public display will be released in the coming months.
See Article: http://goo.gl/Z0xnOx
#HD #HarleyDavidson #Harley #HarleyDavidsonMuseum #Terminator2