HAVE A MILITARY DAD IN YOUR LIFE?
Harley-Davidson wants to honor them this Father's Day!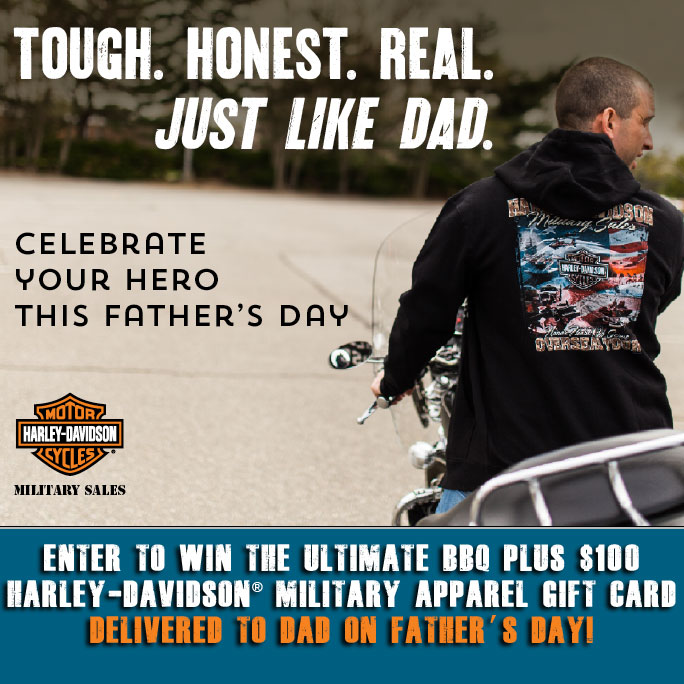 You're invited to recognize your Military Dad, Grandfather, or father-figure by entering them for the chance to win! The winner will receive the Ultimate Barbecue kit delivered on Father's Day, along with a $100 gift card to buy Harley-Davidson military gear at HDMilitarySales.com.
He's Your Hero. He's America's Hero.
ENTER NOW TO WIN The Ultimate Father's Day BBQ PLUS $100 Harley-Davidson Military Apparel Gift Certificate Delivered On Your Behalf, This Father's Day!
Looking for great Father's Day gifts?
Shop commemorative Harley-Davidson military apparel for the perfect gift for Military Dads and Grandfathers
SALE: 10% ON ORDERS $50 | 15% ON ORDERS $75 | 20% ON ORDERS $100
FREE SHIPPING ON ALL ORDERS