A weekly round-up of Harley-Davidson headlines from around the web.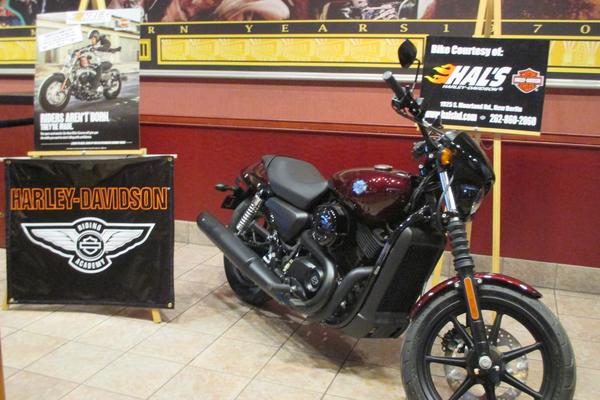 Harley-Davidson, Marvel Invite Fans into the Action and onto the Red Carpet at Marvel's Captain America: The Winter Soldier Hollywood Movie Premiere
Harley-Davidson Street™ 750 Motorcycle Makes Hollywood Film Debut; Iconic Brand Surprises Fans with VIP Red Carpet Experience
MILWAUKEE, March 14, 2014 /PRNewswire/ — Harley-Davidson and Marvel LLC hosted a surprise, one hour "for the fans" engagement at Marvel's Captain America: The Winter Soldier movie premiere in Hollywood March 13, following the close of the red carpet. Fans at the event were spontaneously selected to walk and experience the official red carpet and to check out a brand new Street 750 motorcycle along with the stars of the film, who autographed the bike for charity.
Source: PR NEWSWIRE
Harley-Davidson Museum opens new exhibit
After acquiring a "T2" motorcycle used in the 1991 action film "Terminator 2: Judgment Day" earlier this year, the Harley-Davidson Museum is unveiling its newest display today.
The "T2" motorcycle forms the centerpiece of the display, which also includes some other tokens and props from the movie, such as a costume Schwarzenegger work, shot gun props, and Polaroid images of the film's takes. Those additional pieces are on loan from a private collection.
SOURCE: BizTimes
Captain America's Harley on display at Ridge Cinema for 'Winter Soldier' premiere
If you happen to be into Harley-Davidson motorcycles and like Captain America, one of the motorcycles featured in the movie will be on display in the lobby at the Marcus Ridge Cinema in New Berlin until April 7.
The Street 750, which won't be for sale in the U.S. until June, is one of the motorcycles featured in "Captain America: The Winter Soldier." The movie opened in a number of theaters on Thursday night and in honor of the opening, the Ridge Cinema has one in its lobby.
Source: Milwaukee Business Journal
LV Harley-Davidson helps celebrate Nevada's 150th anniversary
To honor Nevada's 150th anniversary, Las Vegas Harley-Davidson will raffle off a one-of-a-kind Nevada Sesquicentennial-themed motorcycle.
Two thousand raffle tickets priced at $150 each are on sale at Las Vegas Harley-Davidson, 2605 S. Eastern Ave., Suite 100, and at select Nevada 150 events throughout the state. Tickets also will be sold at events throughout Clark, Nye and Lincoln counties at which the bike will appear.
Source: Las Vegas Review -Journal