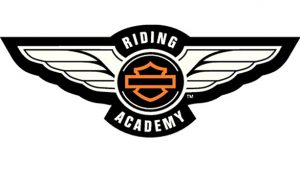 Harley-Davidson has unveiled its Riding Academy in the US, which is a program developed by the iconic motorcycle company to help students take their first lessons in riding and that too on a Street 500 motorcycle.
The Riding Academy is a national rider training program and is being hosted by Harley-Davidson dealerships across the country. The students will be trained on the motorcycle that they will be riding and will also be taught the basics of rider safety. All that the student needs to bring is the riding gear that consists of a long sleeve jacket, jeans/pants, ankle length footwear, full gloves, eye-wear and DOT standard helmet. The academy will provide the rest like a motorcycle and certified instructors from Motorcycle Safety Foundation (MSF). The course will feature minimum 20 hours of classroom and range training with each instructor guiding six students at a time. The practice range is where the students will learn maneuvers such as turning, braking, going over obstacles and controlling skids.
The Street 500 used in the academy is fitted with a vehicle protection kit that protects the motorcycle in case a student is not able to maintain balance and topples it. Apart from the kit, a first of its kind Power Limit Calibration system is also in place to restrict the bikes at low gear speeds allowing only the maximum speed needed for the course.
Once the training has been completed, the students will get an MSF Basic Rider Course completion card which may even exempt students from taking the riding part of a motorcycle license test but this varies from state to state. Harley says that this card may even help you in getting a discount on your motorcycle insurance. Harley-Davidson is expanding the academy on a global scale with Mexico, South Africa and China on the horizon.
See Article: http://goo.gl/PLO1oC
#HarleyDavidson #HD #Harley #RidingAcademy #HDMilitarySales