NEW INVENTORY! Harley-Davidson Support Graphics for Kids!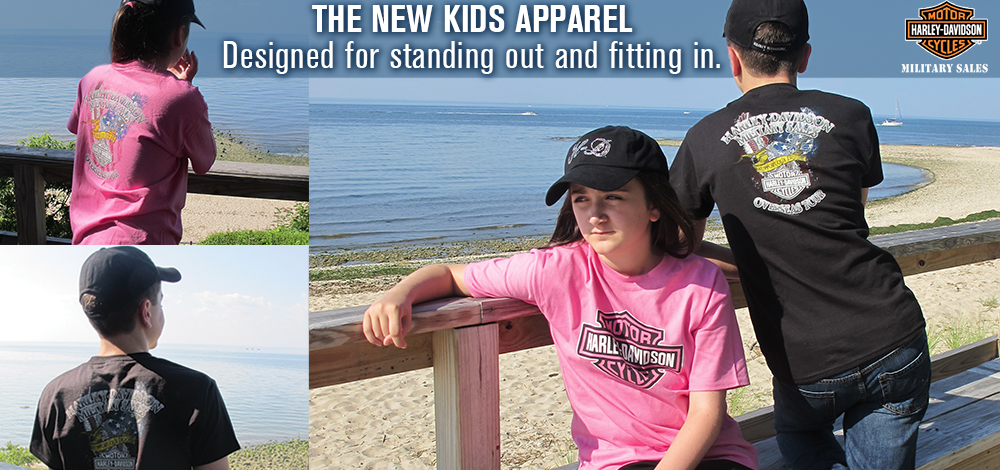 The New Kids Apparel | Designed for Standing Out and Fitting In
Harley-Davidson Military Sales is excited to announce the arrival of support graphics for kids! Perfect for young military supporters, and children of veterans and active duty military, to show their support to our troops.
Scroll below to see the new Kids styles!